THE SYSTEMS' INSTITUTE OF HINDU ASTROLOGY, GURGAON (Registered)
"LEARN ASTROLOGY - LESSONS PART I"

SIHA is a net-based institution developed on the lines of an open University for learning Astrology successfully through Systems'Approach for easy comprehension, greater confidence, speedy analysis, dependability and accuracy. It provides a free online lessons for learning astrology, a free online horoscope with general reading and free weekly horoscope. If you wish to learn astrology you can do so with free website lessons on our website. You can also buy our books as per your convenience.
Learn Astrology lessons cover each and every aspect of life. The lessons are more than 100 in numbers and have been written with a point of view of distant learning. When these are studied with patience, these lessons will help the person in learning astrology.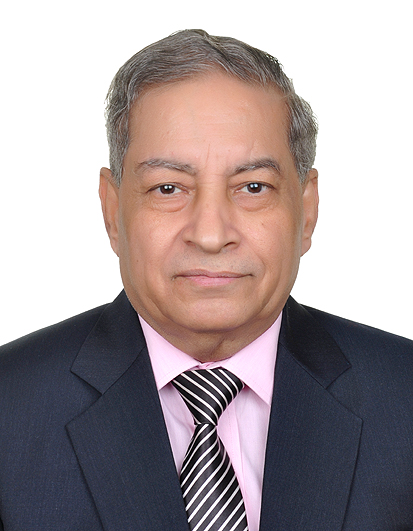 The astrologers using the Systems' Approach predictive techniques create good karma for themselves. They save themselves from the sin of misguiding the people, who approach them for seeking peace and happiness through astrological advice and remedies.

The karma results arise through the principles of divine justice. Jyotish remedies are the means for alleviating these karma results.

The important tools for predictive accuracy are the functional nature of planets, strength of planets, inter-relationships of planets, divisional charts, impact of Rahu & Ketu, planetary periods and triple transit triggers.

For differentiating between
- having issues in a particular area throughout life
- enjoying good results in a particular area but in some sub-periods facing issues and drawbacks

the guiding principles are that the planets give results as per their strength in their sub periods. Transit influences take precedence over sub period results. The strong/exact afflictions to natal planets are not easy things to be dealt with and they make the person vulnerable to mishaps. The continuous propitiation for functional malefic planets with strengthening of weak and afflicted functional benefic planets help. The strong planets in the birth chart help in bringing down the impact of strong afflictions to some extent. The strong planets, in general, give good results for their significations throughout the life. Where there are no strong or well-placed planets, the change comes with difficulty through strengthening measures and regular propitiaton of the functional malefic planets. The weak and afflicted planets bring difficulties through delays, setbacks and denials of results. Click on the following links to access each lesson:


Learn Astrology: Lesson 1 - About Astrology

Learn Astrology: Lesson 2 - Introduction to Charts

Learn Astrology: Lesson 3 - Important terminology

Learn Astrology: Lesson 3a - Important terminology continued - Updated with examples

Learn Astrology: Lesson 4 - Signification of Houses

Learn Astrology: Lesson 5 - Signification of Planets

Learn Astrology: Lesson 6 - Signification of Signs

Learn Astrology: Lesson 7 - Planetary Periods (Vimshotri Dasha)

Learn Astrology: Lesson 8 - Important Concepts

Learn Astrology: Lesson 8a - Retrograde Planets

Learn Astrology: Lesson 9 - Predictive Techniques of SA Astrology

Learn Astrology: Lesson 9A - Impact of Placement of Planets

Learn Astrology: Lesson 10 - How to Judge/Interpret a Horoscope

Learn Astrology: Lesson 10A - Astrological Queries

Learn Astrology: Lesson 11 - Impact of Mysterious Rahu

Learn Astrology: Lesson 11 A- Results in the Sub-periods of Rahu

Learn Astrology: Lesson 11 B- Impact of Natal/Transit Rahu & Ketu in a Horoscope- Ascendant-wise, House-wise

Learn Astrology: Lesson 12 - Impact of Exalted Functional Malefic Planets in Astrology

Learn Astrology: Lesson 13 - Directions/Ishta Devata

Learn Astrology: Lesson 14 - Remedial Measures in Astrology

Learn Astrology: Lesson 14a - How to Elect Auspicious Time / Muhurata

Learn Astrology: Lesson 14b - Rationale of Astral Remedies

Learn Astrology: Lesson 15 - Simple and Traditional Astrological Remedies

Learn Astrology: Lesson 16 - Order for Identifying Significations

Learn Astrology: Lesson 17 - Contradictions & Limitations of Classical Principles

Learn Astrology: Lesson 17a - Tips for Quick Analysis of a Horoscope.

Learn Astrology: Lesson 18 - Analysis of Mental Capabilities (Case Studies)

Learn Astrology: Lesson 19 - Analysis of Heart Disease (Case Studies)

Learn Astrology: Lesson 20 - Analysis for Pre-marital Pleasures (Case Studies)

Learn Astrology: Lesson 21 - Analysis of Marital Discord (Case Studies)

Learn Astrology: Lesson 22 - Mission of Life

Learn Astrology: Lesson 23 - Spiritual Guidance

Learn Astrology: Lesson 24 - Role of Intuition in Astrology

Learn Astrology: Lesson 25- Kal Sarpa Yoga/Dosha Myth & Impact




Learn Astrology - Lessons Part II